BioArag holds sustainability certification from some of the leading bodies in Europe and North America; this means we can meet the demands of all our customers in different markets.
Voluntary sustainability certification:
ISCC – International Sustainability and Carbon Certification.
Authorisation and licences to sell in international markets:
Italian National Scheme.
French Double Counting.
Belgium Double Counting.
RFS2-EPA requirements for double counting.
Dutch Double Counting.
ENMC Portugal.
EWABA – European Waste-to-Advanced Biofuels Association.
CTN 51 – Fuel Technical Standardisation Commission.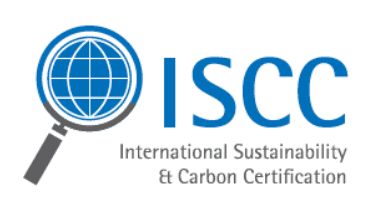 Sustainability is in our organisation's DNA.
We are committed to protecting the environment and fighting climate change. Our company recovers waste by transforming it into sustainable fuel.
We are a multidisciplinary team made up of 47 professionals who work tirelessly to make our organisation a fine example of sustainable development.
Our company is committed to rural development and the circular economy.
Integrated Environmental Authorisation.
Biodiesel Aragón, S.L. is a fully authorised facility for treating non-hazardous waste for the purpose of its recovery in compliance with the provisions of Spanish Law 22/2011 of 28 July on contaminated soils and waste.
We are authorised to treat waste in accordance with Annexes I and II of Spanish Law 22/2011 of 28 July on contaminated soils and waste, corresponding to R9 "The regeneration of oil or its use for other purposes – biodiesel production".
A plant authorised to transform animal byproducts (biodiesel production process), categories C1, C2 y C3.
Official Sandach Code: S22025005.